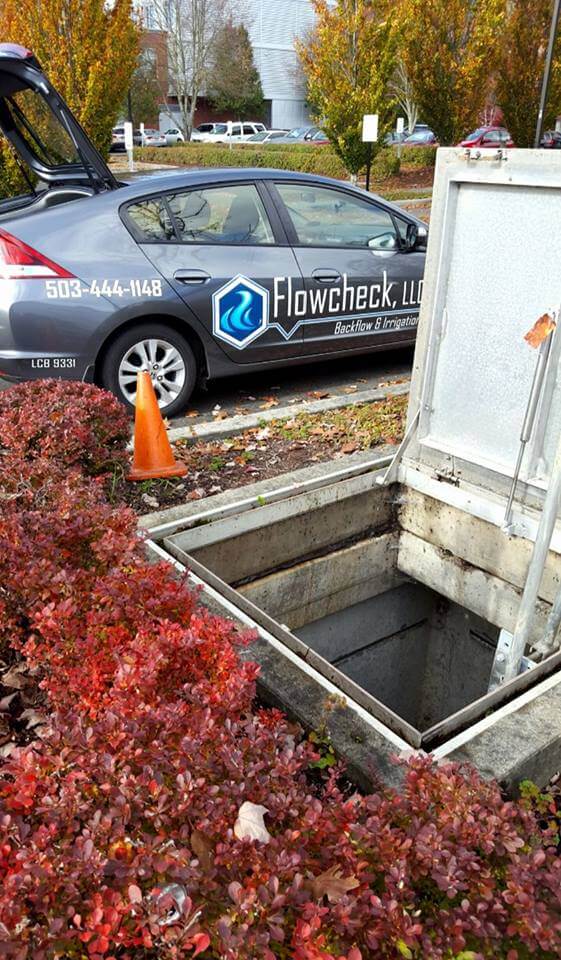 Flowcheck Company Car
Doing a Commercial Backflow Test
About Flowcheck
Rob started Flowcheck, LLC, because he knew that there could be a better way to help people navigate the backflow test system. People want to have safe, clean drinking water, and they want to ensure their homes and businesses comply with local regulations and avoid costly fines.
After working with his father-in-law's landscape company for more than a decade, Rob developed a passion for irrigation work and helping people have beautiful outdoor spaces to enjoy.  That is where he learned about people's frustration with getting a backflow test done, understand what it is, and understanding why they needed it.
He also learned all about landscape irrigation system, such as automatic sprinkler systems or general irrigation systems. That why now he offers the easiest backflow testing in town, but also can repair, maintain and install new irrigation systems.