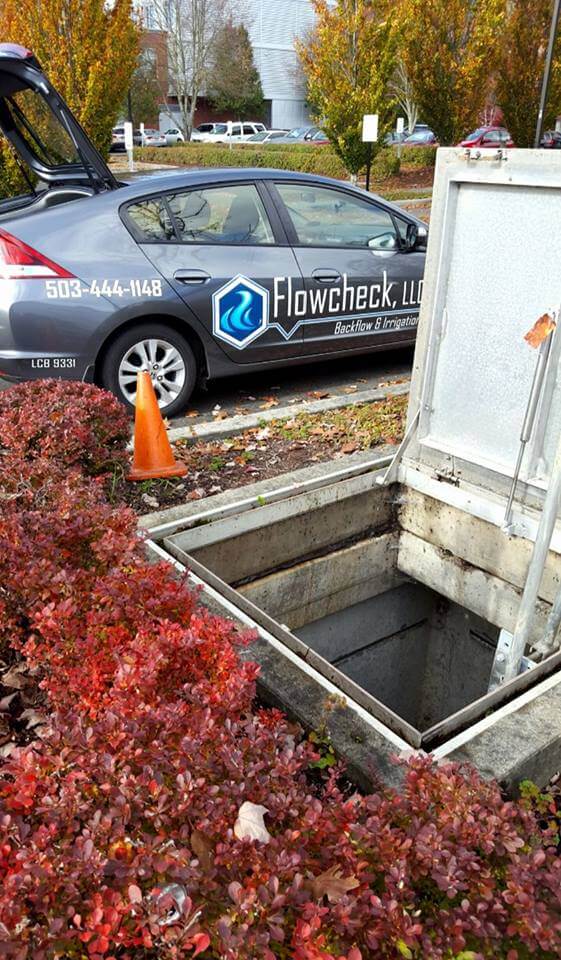 Flowcheck Company Car
Performing a Commercial Backflow Test
About Flowcheck
Rob established Flowcheck in 2013 with a primary focus on testing backflow prevention assemblies.  Along the way however, he discovered customers were increasingly frustrated with the lack of qualified irrigation repair companies, so in 2015 he added irrigation services to his list of offerings to his clients.
Rob enjoys educating clients on irrigation design and why yearly backflow testing is so important.  Customers enjoy how easy it is to schedule services with Flowcheck and appreciate the quick responses they receive.
In his spare time, Rob is an avid reader and enjoys playing bass in local area bands.  From time to time, you may also see him running around town with his beloved dog Violet.